Our Gas Permeable lenses are custom made. They give consistent clear vision and provide good oxygen transmission for corneal health. GP lenses also provide about 20% tear exchange on blink adding an extra 10% of oxygen flux to the cornea. They are available to suit all forms of visual correction from standard single vision to astigmatic and presbyopic  corrections.  Lenses for keratoconus, Ortho-K and Semi Scleral lenses are also available.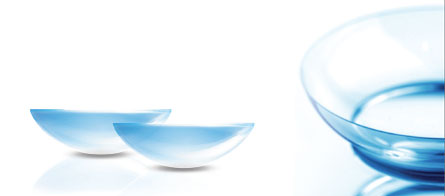 GP lenses can offer a realistic option to those patients with steep or flat corneas, small or large HVID's, those with astigmatic prescriptions that fall outside the range of available soft lenses, presbyopes and those with irregular corneas or dry eye conditions. Unlike soft lenses, spherical GP's will mask up to 1.50D of corneal cylinder.
GP lenses provide a cost effective solution for both practitioners and patients and all our GP's come with our 90 day no quibble warranty.
Our GP lenses are manufactured from the world leading Boston range of materials, offering a wide choice, to suit all your patient needs.
Choose from our standard designs or submit your own specifications. Orders are usually dispatched within 48 hours.